What should the applicant teams look like?
Each team should include between 2 and 5 members, at least half of whom must be current graduate and/or undergraduate students. While non-students are welcome to join teams, the Innovation Prize is a student competition and we ask that teams keep this in mind when determining their members
What information will my team need to provide in the application?
The first round application includes a list of team members and affiliations, a description of the team's idea, the problem the idea is intended to resolve, the implementation process for the idea, disclosure of past funding awarded to the team for this idea (if applicable), and details about current or prior mentorship. Teams selected as finalists will be paired with a mentor to develop a business plan and presentation for the Awards Dinner in May 2016.
What intellectual property information should I be aware of before submitting my application?
Teams must be aware of and in compliance with their institutions' IP policies in order to participate in this competition, and will be asked to disclose in their application whether the technology upon which their proposal is based has any prior rights to it (i.e. from investors or previous competition sponsorship). Judges and mentors in the Innovation Prize are required to sign confidentiality agreements, and mentors are also required to sign additional conflict of interest forms to ensure that teams retain control of their technology.
What are the deadlines?
First-round applications are due by December 23rd, 2016 (by 11:59 PM Eastern). Final application submissions (for selected teams only) will be due in April 2017 (final date forthcoming). All deadlines and other relevant dates are in the "Timeline" section of the Prize website (http://food-ag.squarespace.com/innovation-prize/).
How will mentors and teams be matched?
Teams will be asked to provide information on their application about the mentor skills and expertise they hope to secure for the mentorship stage of the competition. This information, together with the rest of the application and mentor availability, will help the application review team determine the most suitable mentors for each team.
I have a mentor in mind, will you help me reach out to them?
Teams may provide the names of desired mentors on the application, but we cannot guarantee that they will be matched with that mentor. We encourage teams to describe the skills and experience they seek from a mentor rather than identify any individual.
What is the mentor stage of the competition like?
Teams will be assigned to mentors based on their application. Mentors will be industry professionals with relevant experience/expertise. Mentors and teams will develop the team's idea over the course of two months in preparation for the final deliverable submission. The frequency of team-mentor meetings, and the nature of the discussions, will be developed by both parties to suit the idea's needs and requirements.
What types of resources will be provided?
This Innovation Prize is intended to provide mentorship, a platform for teams to share their ideas and learn from one another, and prize money for the top three teams. No office space, travel funding, or additional materials will be provided to participants.
What types of proposals are the judges looking for?
The judges welcome submissions for ideas at various stages of development, and across all aspects of food and agribusiness (e.g., waste, production, manufacturing, consumption, marketing, policies). Given that this is a relatively new competition at MIT, we anticipate that most proposals will be for early-stage ideas, but we encourage teams to develop their ideas to the fullest possible extent prior to submitting their application in order to use the mentorship period most effectively.
What are the prize amounts?
There are three prizes, one in the value of $12,000, one in the value of $8,000, and one in the value of $5,000.
What are the final deliverables due in late April or early May?
The final deliverables will consist of a business plan and accompanying in-person presentation. More information on these deliverables will be provided to the selected finalist teams.
Who needs to be in attendance at the final presentation?
At least half of each team presenting their final presentation must be in attendance. However, we encourage all members to attend, learn about other projects, meet like-minded individuals, and celebrate innovation in food and agribusiness.
If you still have questions, please email: food-ag-prize@mit.edu
Funding Available
$25,000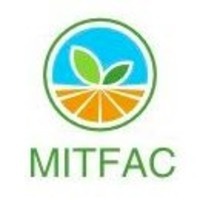 The MIT Food and Agriculture Club brings together students – and other MIT community members – to coordinate and support work in the areas of food and agriculture. Members are actively engaged in advocating for and supporting the development of a more sustainable food system on our own campus. We also work to enhance MIT's role in contributing to the broader discourse on agricultural sustainabi...